Development
How a Progressive Web App Boosts Sales Productivity for ERS - Caterpillar
The Challenge:
Energy Rental Solutions - Caterpillar (ERS) relied on an existing native iOS and Android application that was costly, hard to update, and failed to integrate data from their ERP system seamlessly. ERS sought a technology partner who could develop a progressive web application (PWA) that provided analytics in a mobile-friendly format to boost the performance of their equipment rental sales and marketing operations.
Learn more about the major benefits of PWA's and the differences between Native Mobile Apps.
About our Client:
Energy Rental Solutions - Caterpillar provides quality Caterpillar rentals and reliable equipment throughout the Gulf Coast for a variety of industries. ERS offers the solutions you need to solve your organization's most difficult challenges and plan for emergencies safely, reliably, and cost-effectively.
The Solution:
Tevpro's team collaborated with ERS to deeply understand their user requirements, operational workflows, and desired outcomes. Then quickly got to work building a PWA using a modern technology stack of NestJS and Ionic framework.
By leveraging the power of NestJS and Ionic framework, Tevpro delivered the same usability on both desktop and mobile, bringing transparency, efficiency, and agility to their equipment rental operations.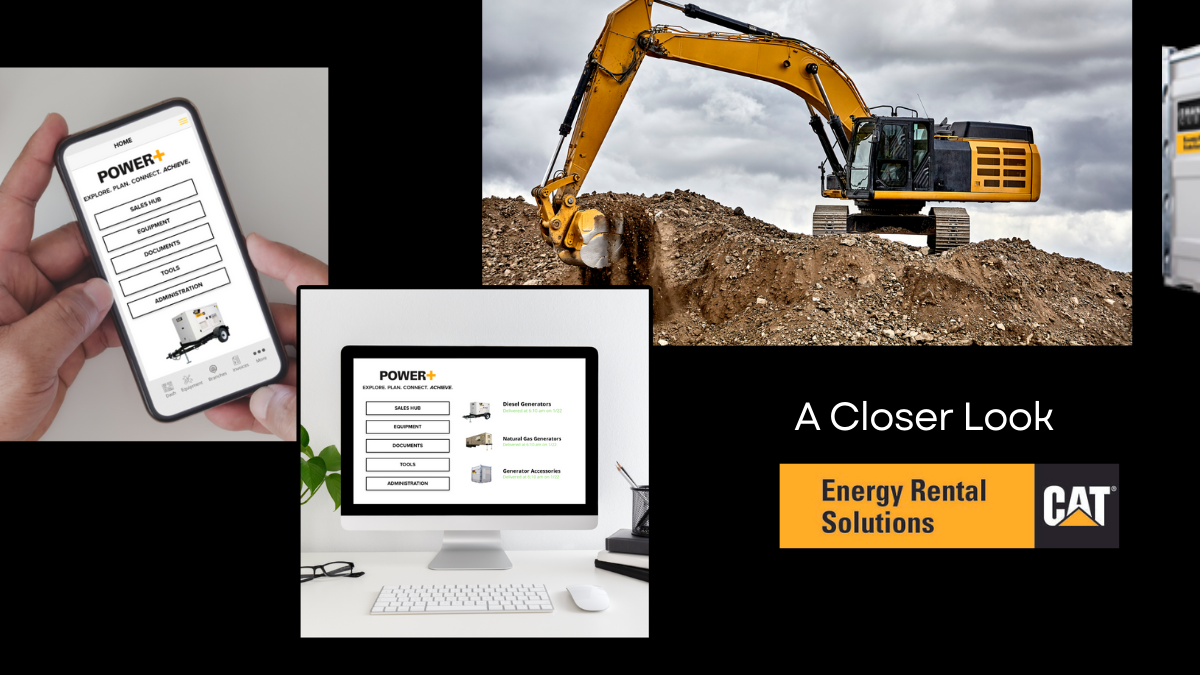 Key Features and Functionality:
Transparent and Real-Time Data: Users can access equipment availability, quote calculators, client billing and account standings, and offer maintenance documentation.
Streamlined Sales and Marketing Processes: Increase sales and marketing team efficiency to deliver accurate quotes, capture equipment calculations, and manage client invoices.
Seamless Data Integration: Data synchronization between the PWA and multiple-point solutions, including their ERP, Texada.
Responsive Design and Offline Functionality: Users can access the application from any device, including desktops, tablets, and mobile devices.
Easier Updates and Maintenance: Updates to the PWA do not require App Store approval or have the restrictions of traditional mobile and native apps downloaded from an Apple or Android marketplace.  
Conclusion:
The progressive web app was a win for the internal operations of ERS, providing streamlined access to equipment data to increase the efficiency of their internal processes. Tevpro's deep understanding of finance and technology systems and expertise in custom software development played a crucial role in delivering a robust and tailored solution.
Tevpro provides end-to-end app development services that increase your competitive edge. Our passion is helping clients solve their most complex financial and technology challenges so they can become more efficient and productive.
If you have an idea for the next big mobile application, we'd love to help.
From app development for startups to complex enterprise applications, Tevpro has an exceptional track record of meeting and exceeding our client's expectations when it comes to mobile development. Our certified consultants will help execute your vision and deliver customized, imaginative mobile applications to propel you into the future.
To learn more about Tevpro's mobile app development solutions, click here.